The Pro Sim Rig will save you hours of fustration and guess work building a flat pack sim rig from the high volume suppliers we all know and respect.
​
Created after several years experience building complete simulators on existing flat pack designs we created The Pro Sim Rig as the pinnacle of that experience to offer an easy, life long investment in your eSports path.
​
Employing the highest quality components, a logical pure design and accurate ergonomics from our real world experience, we guarantee The Pro Sim Rig to be the best possible foundation for any high end hardware, from the outset. A selection of high quality components can be added at very competitive prices to create your perfect package, just ask if you don't see what you require.
​
Simulators are very personal purchase with a vast array of choices, so we welcome your questions by emailing us here or simply give Simon a call on 07540 363836.
​
Find out more by clicking on the image below. PRICES INCLUDE UK VAT.
​
Ultra rigid & super versatile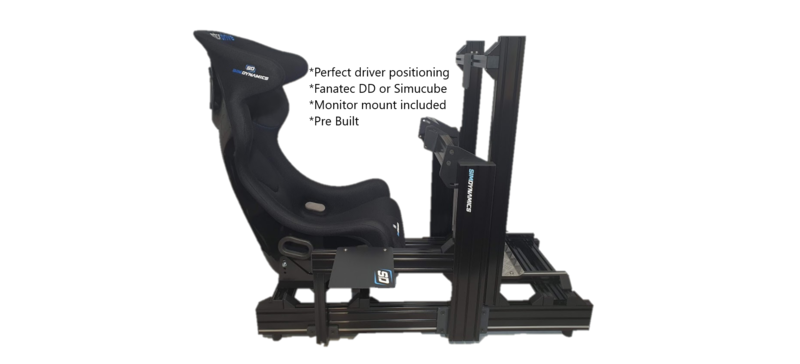 The Pro Sim Rig
Built for your life in simulation